About Pattie
Biography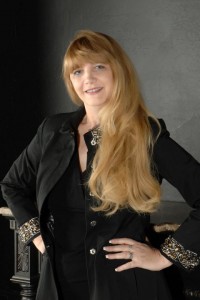 Pattie is one of the Top Rated Female Stage hypnotist in the US. Voted #1 Entertainer of the year. Pattie is the Arizona State Fair Hypnotist for 2012. She is a Powerhouse entertainer. Her shows are high energy, Fast Pace, full of laughter. The shows are age oriented and filled with audience participation with updated music and skits.
Pattie's Comedy Hypnosis Shows is a SOLD OUT hit at Dave & Buster's, and Tempe Improv. Pattie has been seen on ABC15, Psych, Unnecessary Roughness and WE-TV reality show that had featured Pattie's show on a reality TV show.
Pattie has performed at the NBA Half time shows. She was an Expert guest on the Fox Sports on 'The Best Damn Sports Show Period'. Watch for her this upcoming season on a Pilot show as she Hypnotizes her guest with her speed techniques. Pattie has appeared on various TV Talk and radio Shows. Her clients include professional athletes, high profile celebrities and major corporations, universities and hilarious High School Grad Nights.
Hypnosis happens in a 'snap' It happens just that fast and you'll be in her hypnotic trance. The phenomena occurs right before your eyes it's so quick it's amazing.. Pattie travels all over the US performing at Fairs, Corporations, Major events, TV, Sporting events, Sales Presentations. Casinos, Comedy Clubs, Schools, Colleges, Fundraisers. No matter what the occasion Pattie can accommodate your entertainment needs.
The show is performed in a 60-90 minute time frame. We provide our own sound system, lightning effects, props and an assist so the show is professional and runs smoothly and providing a insured and safe show.