Lose Weight and Feel Great
Audio CD Program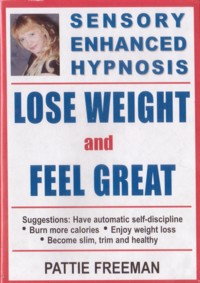 Without Sacrifice or Willpower!
MAINTAIN YOUR IDEAL WEIGHT, FOREVER
Take control of your weight. Even if past diets and efforts have failed, now you can lose the weight you want and keep it off.
This self-help program using exclusive 'sensory enhanced' trance state hypnosis technology helps you become thinner and experience better health by dramatically changing your eating behavior and food habits.
The 'Lose Weight and Feel Great' program empowers you to:
Lose the weight you want
Look fit and trim
Feel better about yourself
Increase energy
Stay motivated indefinitely
Decrease health risks
Listen to this program beginning today and make the weight changes you desire, permanently!
NOTE: You will not be required to create a PayPal account to complete your credit card purchase. If you prefer not to process your purchase through PayPal, you can make your credit card purchase by phone.
To Place Credit Card Orders by Phone, Call 602-400-0653.